About Us
Now you can submit any feedback, questions, or suggestions via our online form. Access to the form is available 24/7.
There are three types of forms that have been prepared, namely:
Survey Form *unavailable at the moment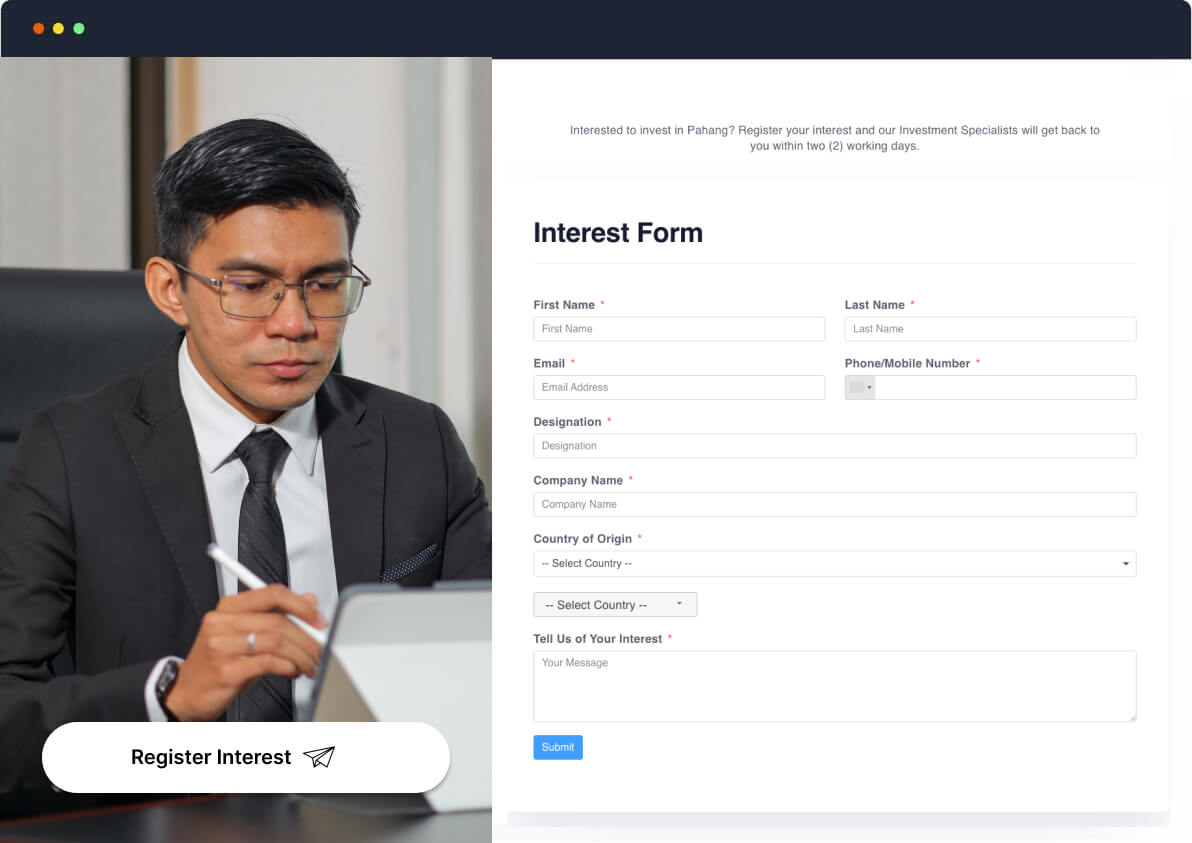 Interest Form
Interested to invest in Pahang?
Register your interest and our Investment Specialists will get back to you within two (2) working days.
Register Your Interest Here
Feedback Form
Can you help us out?
Send us your questions, suggestions, feedbacks or enquiries about this portal or any our services.
Submit Your Feedback Here