Date : 20 July 2022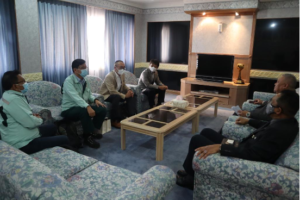 Deputy Chief Executive Officer of PKNP (Development), Mr. Mohd Razif bin Abdul Malek received a courtesy visit from Polyplastic Asia Pacific (Japan) where the delegation was led by Mr. Koji Oishi, Executive Management Officer and attended by representatives of Polyplastic Asia Pacific (Gebeng).
Among the matters discussed was the issue of water supply in Gebeng Industrial Area where a detailed presentation was made by the Chief Executive Officer of Pengurusan Air Pahang Berhad (PAIP), Mr. Saiful Zaini Bokhari who was also invited to attend the session.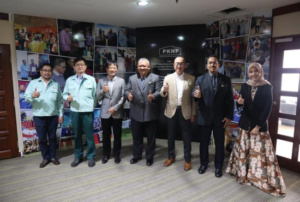 Also present on the PKNP side was the Industrial Manager, Tuan Haji Md. Daud bin Abdul Rahman and Assistant Industrial Manager, Mrs. Dhaleazafarina Md. Zabani.