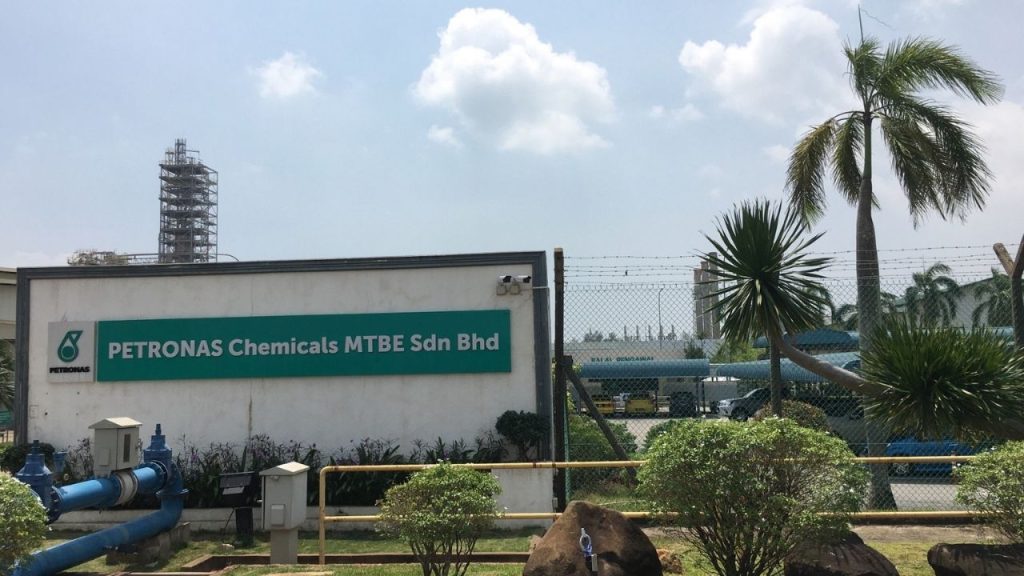 Featured Company
Petronas Chemicals MTBE Sdn Bhd
Investment Principles?
Petronas Chemicals MTBE Sdn Bhd (MTBE) general investing principles basically cover the following rules: firstly, the commercial aspect; secondly, the technical aspect; thirdly, the risks involved; and lastly the political stability and security available. Its present Chief Executive Officer is Mr Ahmad Zaiyan b. Mohd Kassim.
Commercial Aspect: a commercial feasibility study shall be conducted before an investment or project can be implemented. This study will capture on financial aspects which include the cost, Return on Investment (ROI) supply and demand, profit and etc.
Technical Aspect: a technical feasibility study shall be conducted to ensure the technical requirement in terms of technology, expertise and equipment.
Risks: all elements of risks need to be analysed whether or not it will impact the overall business needs and operations.
Political Stability and Security: this is to ensure no interruption to business activities.
How did your company start its operations in Pahang?
The Pahang State Government was keen to establish a petrochemical hub on the east coast located in Gebeng to boost to the local economy with the availability of natural gas from the newly discovered fields off the Terengganu coast which passed through the state since the mid-80s.
At the same time, the Air Quality Act necessitated the development of alternatives to 'lead' as octane booster in unleaded gasoline. MTBE became the best option coupled with the availability of butane and pentane from GPPs in Kerteh as well as methanol from Labuan. These factors established the feasibility of the MTBE project which was managed by MMSB, a PETRONAS joint-venture company which was incorporated in March 1989. The plant was completed in 1992 at a cost of RM1.053 billion, the first of its kind in Asia and using the new Oleflex Dual Feed Dual Product process technology from UOP (USA).
Why Pahang?
The discovery of oil and gas off the coasts of Terengganu, Sabah and Sarawak was paramount to the economy of Malaysia, but the need for downstream activities was also important to value-add the oil and gas business. Also for economic reason, MTBE was proposed for production by PETRONAS, while the location was coincidently decided at the time when PKNP planned to build an industrial area in Gebeng under its regional economic development programme. MMSB under the wing of PETRONAS was supposed to spearhead other manufacturers to locate their production facilities at Gebeng.
We chose Gebeng, Kuantan as a location of investment based on the following factors:
Gazetted Industrial Area: Gebeng is a gazetted industrial area where investors from within and outside the country (Malaysia) are given the privileges to invest and operate their plants and business in Pahang. The basic infrastructure and utilities required a few fundamentals such as roads, water and electricity supplies, feedstock and others are already made available in Gebeng for a good business investment.
Close proximity to the supply of feedstock: Gebeng Industrial Estate is only 90 kilometres away from the Gas Processing Plant (GPP) in Kerteh, Terengganu which supplies the feedstock in the forms of propane and butane to our plant via pipeline system direct from GPP. Without reliable supply of these feedstock, our plant will not exist.
Close proximity to Kuantan Port: Kuantan Port facilities, managed by Kuantan Port Consortium (KPC), provide port facilities and services for the industries and businesses in Kuantan. To us, the Kuantan Port services are vital for transportation and distribution of our feedstock, for example methanol from Labuan, as well as our products to both our domestic and international customers. In addition, it also provides storage facilities for our feedstock and products.

How has PKNP assisted MTBE?
PKNP has played an important role in promoting investors to invest in Pahang and among the roles played by PKNP include:
Effective engagement and communication with investors/stakeholders in ensuring clear understanding of the state and federal laws and regulations.
Resolution of problem or issues faced by investors – PKNP has speedily responded to any complaint or issue raised by investors by efficiently coordinating meetings with the local authorities/Government agencies to discuss and resolve the issues effectively. This had really encouraged investors to choose Gebeng/Pahang as the best choice for business investment.
PKNP has effectively and visibly played its role in coordinating with the local authorities and agencies in ensuring adequate infrastructure and utilities. During the recent water problem faced by MTBE and other consumers in Kuantan, PKNP had effectively coordinated series of meeting with JBA and as a result the water problem now has improved significantly and enabled the plant to operate smoothly.