Source: New Straits Times
Date : 5 August 2022
KUANTAN: The East Coast Economic Region Development Council (ECERDC) has set its sights to boost the economic growth in the western part of Pahang by focusing on agriculture and tourism activities. ECERDC chief executive officer Baidzawi Che Mat said the districts – Bentong, Cameron Highlands, Raub and Lipis – on the west side of the state including Jerantut and Bera which forms Pahang Barat Plus, offers huge potential in both the sectors.
"Pahang Barat has vast tracts of land to attract investments through high-value agricultural activities such as durian, herbs such as Tongkat Ali and livestock. There are beautiful destinations including highlands which offer a lot of potential to be further developed as tourism attractions.
"The Pahang government has identified suitable land (in west Pahang) for ECER's Dairy Valley project which aims to improve the country's Self-sufficiency Level (SSL) of fresh milk by 40 per cent to reduce dependence on imported milk.
"Agrofood@ECER initiatives to address the food security concerns will be continued by focusing on farming sectors which includes coconuts and fertigation crops such as chilis and tomatoes," he said in a statement. Baidzawi had earlier attended a virtual meeting with the ECER's Implementation and Coordination Committee (ICC) which was chaired by Menteri Besar Dato' Sri Wan Rosdy Wan Ismail.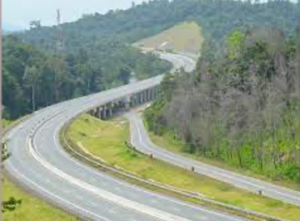 He said the growth area in Pahang Barat will be further supported by strategic infrastructure projects that will help enhance its connectivity such as the Central Spine Road (CSR), which will be pivotal in the overall economic development across Pahang and ECER. Meanwhile, Baidzawi said ECERDC will focus on developing the Pahang Automotive Park (PAP) in Pekan as a "green automotive industrial" park to attract new electric vehicle (EV) manufacturers.
"PAP will be an environmentally friendly industrial park equipped with energy saving features, solar powered renewable energy and a holistic waste management system in line with the global transition to electric vehicles (EV) and the National Automotive Policy 2020. This initiative is expected to spur new investments in the manufacturing of EV.
"Currently, the renowned brands in PAP include Mercedes-Benz, Volkswagen, Isuzu, Mitsubishi along with the DRB-HICOM University of Automotive Malaysia which provides skilled manpower for the automotive sectors. HICOM Automotive Manufacturers (M) Sdn. Bhd is among the pioneer players at PAP," he said.
Meanwhile Wan Rosdy said the Federal Government through ECERDC has to date, attracted RM9.5 billion in committed investments this year, exceeding the RM5.1 billion target. "This will help create more than 6,700 new jobs and 170 entrepreneurial opportunities for people here. This year has seen ECERDC committing to investments amounting to RM2 billion in Pahang.
"The outstanding investment during these challenging times is indeed a testament of the close cooperation between ECERDC, the Federal and Pahang governments, and relevant agencies. This has led to new investments ranging from integrated highland developments, expansion of a steel manufacturing plant and glove manufacturing in Pahang this year," he said.
Wan Rosdy said he hopes the Federal government through ECERDC will maintain its momentum in ensuring that the strategic projects and initiatives planned for the state, such as infrastructure works and human capital development programmes are continued. "This will strengthen the position of the state as a preferred investment destination so that the spillovers from the economic benefits can be enjoyed by the people," he said.
Meanwhile, Baidzawi said despite not being able to lead overseas investment missions or hold physical events, ECERDC had organised three webinars in the first half of this year to engage and attract international investors.
"This includes the investment opportunities in the East Coast Economic Region for Petrochemical and Automotive Industries webinar with the Japan External Trade Organization (JETRO), the Oil, Gas and Petrochemical Hub for Asean webinar in collaboration with trade representatives from the Russian Federation, and the Investment Opportunities in Life Sciences and Medical Technology in ECER.
"These webinars saw the participation of over 900 potential investors, and ECERDC remains confident of attracting new investments into ECER and Pahang. Pahang remains at the forefront of economic growth in ECER, with strong contributions from the manufacturing sector," he said, pledging ECERDC's commitment to continue implementing high-impact projects and initiatives in Pahang.