Starting Business in Pahang
PKNP as a One-Stop-Agency
The Pahang State Development Corporation (PKNP) operates as a one stop agency responsible for creating and fostering attractive investment climate for potential and existing investors. Acting as a catalyst and playing a pivotal role in shaping Pahang's economic growth, PKNP promotes foreign investment, facilitates the processing of investors' applications, provides technical assistance and advisory services besides carrying out promotional activities.
How PKNP Assists Investors: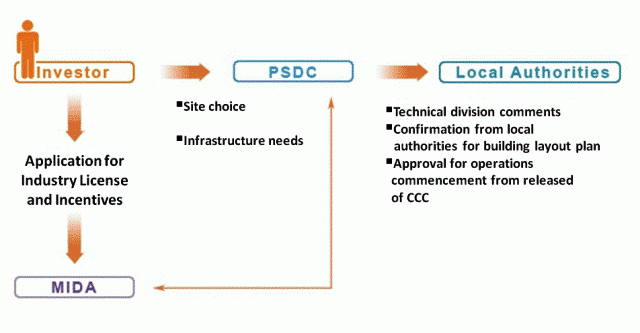 As one of the major thrusts in the state's economic development, PKNP's role in industrial development is towards promoting the growth of high value-added industries by utilising advanced technology and diversifying into profitable and productive manufacturing sector.
Already successful in its endeavour, numerous multinational companies have expanded and widened their industrial base in Pahang. PKNP continues its agenda to heighten development through the provision and constant upgrading of domestic logistics and infrastructure facilities.