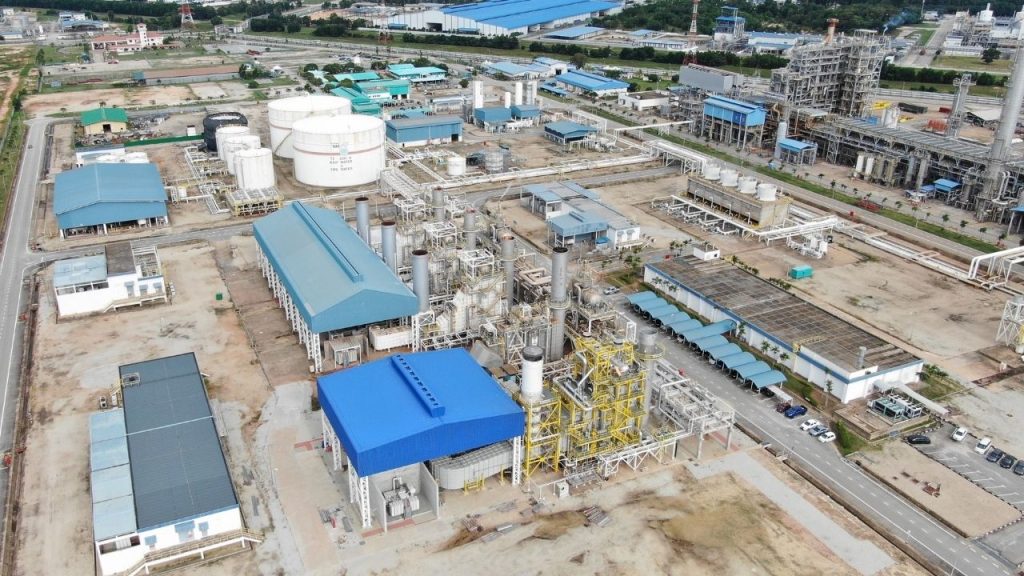 Industrial Areas
The Gebeng Industrial Estate houses a world-class chemical and petrochemical industrial zone. With four development phases totalling 8,600 hectares of land, it is strategically located only 5 kilometres from the Kuantan Port. With excellent infrastructure and facilities, Gebeng Industrial Estate is rapidly expanding to become the leading chemical and petrochemical hub of the region.
Gebeng Industrial Estate Fast Facts
Distance from Nearest Town
25km from Kuantan town; 250km from Kuala Lumpur city
Total Planned Area (hectares)
2468.60
Total Land  Developed (hectares)
2408.08
Total Land Available (hectares)
1,528.5
Land Origin
State Land
Selling Price (RM psf)
RM23.00 – 25.00 per square feet  (Industrial Lot – Ready Land)
RM25.00 per square feet (Small Medium Enterprise- SME Lot 129 Complete with infrastructure).
(Note: Price change without notice)
Quit Rent per Annum (RM)
RM15.00  for every 100 square metre portion of it for the first 2 hectares and RM10.00 for every 100 square metre or portion of it subject to a minimal taxation of RM150.00 per ownership
Annual Assessment
7% of the property / land value
Lease Period
99 years
Type of Preferred Industry
Petrochemical, Chemical and General
Facilities and Infrastructure
The Gebeng Industrial Estate offers a comprehensive chemical and petrochemical manufacturing facility for investors. The Gebeng bypass, which eases traffic flow from the industrial estate to Kuantan Port, links Kuala Lumpur and Kuantan directly via the East Coast Highway. This route provides cost effective and convenient means of transportation enabling more efficient transfer of freight and raw materials locally as well as for international channels.
In addition, excellent infrastructure such as a 9-kilometre common pipe-rack connects the petrochemical plants of Gebeng Industrial Estate to and from the tank farm facilities at Kuantan Port and its liquid chemical berths to facilitate safer and faster transportation of petrochemical products between the two areas.
Home to Multinational Corporations
The Gebeng Industrial Estate is a thriving hub of commercial activity where numerous multinational corporations in the petrochemical sector have made it their home. Among the companies located at Gebeng Industrial Estate are RP Chemicals (M) Sdn Bhd, BASF Petronas Chemicals Sdn Bhd, Kaneka (Malaysia) Sdn Bhd, Flexsys Chemicals (M) Sdn Bhd, Petronas Chemicals MTBE Sdn Bhd and many more.
Latest updates:
Malaysia-China Kuantan Industrial Park (MCKIP): The establishment of Malaysia-China Kuantan Industrial Park located within ECER Malaysia is an efforts to further strengthening the economic and trade relations between Malaysian Government and China.